Think of Nicolock as your imagination station when it comes to pavers for pool decks, driveways, retaining walls, walkways and patios.  Nicolock is the hardscape products expert you can trust for trendsetting styles that will last a lifetime. For more than 50 years, U.S.-owned and -operated Nicolock has been an industry leader in the production and supply of hardscape products including interlocking paving stones, architectural paving slabs and retaining wall systems. Nicolock's hallmark is its patented Paver-Shield™ manufacturing process, delivering superior top-to-bottom color blending for long-lasting beauty. With the broadest selection of trendsetting products, coupled with rigorous quality control standards, your Nicolock-paved outdoor space is one you're sure to enjoy for years to come.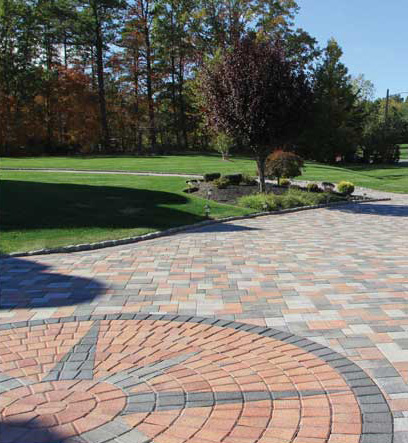 Due to our commitment to providing the highest quality and broadest product offerings, EP Henry is the oldest family-owned and operated manufacturer of unit concrete products in North America. Aside from our  commitment to quality products, EP Henry is committed to providing you with the best finished project. As a market leader in both consumer and commercial Hardscaping™, EP Henry is 100% American made, owned, and operated. From humble beginnings in Edward P. Henry's Woodbury, NJ basement, we have evolved into the recognized industry leader in paver product innovation.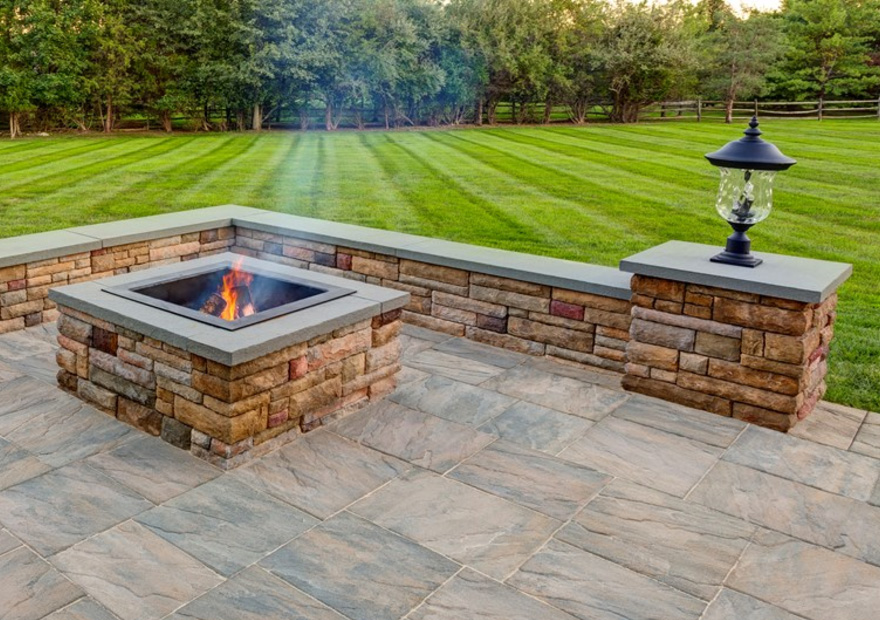 Eldorado Stone Corporation was founded in 1969 in Carnation, Washington. Over the last 45 years, the company has become the leading manufacturer of architectural stone veneer with an unwavering reputation for high quality products and outstanding customer service. Eldorado Stone continues to leverage its industry knowledge and passion for creating authentic products by expanding its product line to include Brick Veneer, Fireplace Surrounds and Outdoor Living Solutions. Today, Eldorado is recognized as a leader in quality and innovation in the U.S. and around the world.
Eldorado Stone, LLC is headquartered in San Marcos, CA. Eldorado Stone currently operates manufacturing facilities in several states, as well as internationally, with regional distribution centers across the United States.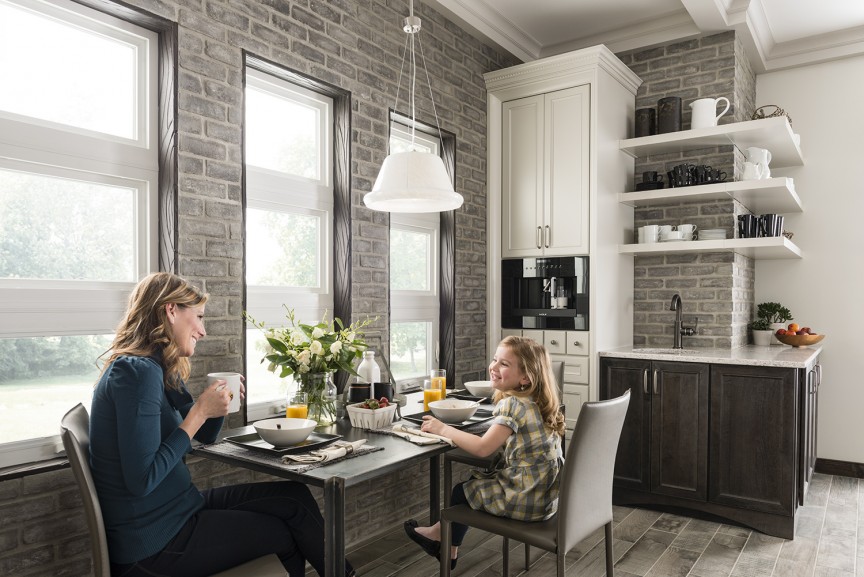 As an accent or the main attraction Ply Gem Stone has a remarkable talent for setting the tone and defining the character of a building interior or exterior. Each piece is carefully hand-crafted to exhibit nature's finest hues, unique texture and authentic details. Ply Gem Stone is a beautiful and reliable way to achieve this popular look for your home.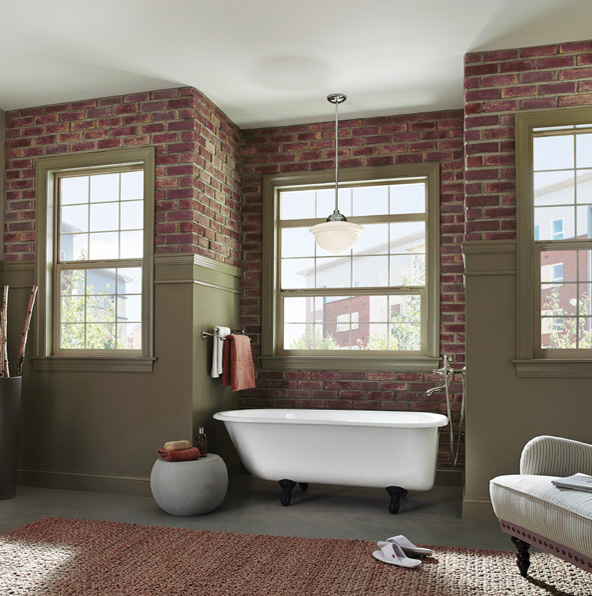 We are an international leading supplier to the building industry of high quality, innovative, and affordable natural
stone solutions. Our reputation for product innovation, quality, exceptional customer service, coupled with a committed
channel of re-sellers sharing the same values we will accomplish our goal of a Realstone solution everywhere.
Our Mission is to capture imaginations and transform spaces with inspiring, timeless, and enduring products, ideas
and exceptional service.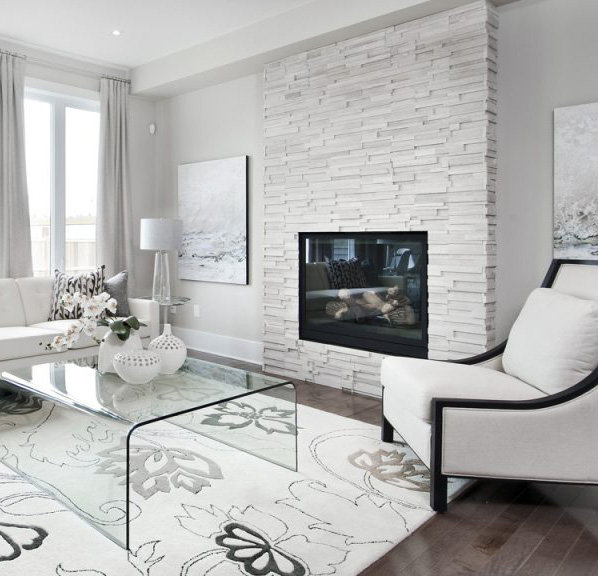 Pinnacle Stone proudly produces the finest 100% natural thin stone veneer products available; certain to add grace, beauty, elegance and value to your home or business. Hand-selected from our quarries for exceptional color and texture our thin stone veneer is guaranteed to deliver the exceptional quality and performance you demand.
Whether you are building a new stone home or remodeling your home with a new stone fireplace, stone siding or wall; interior or exterior, our thin stone veneer will deliver the natural stone facing you desire simply because "There is Nothing like Natural." Nearly anything is possible with thin stone's easy installation and foundation requirements it installs over wood, concrete, brick or block.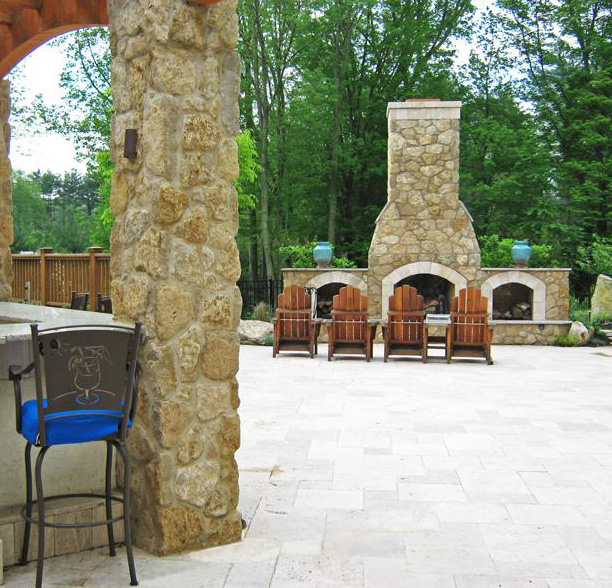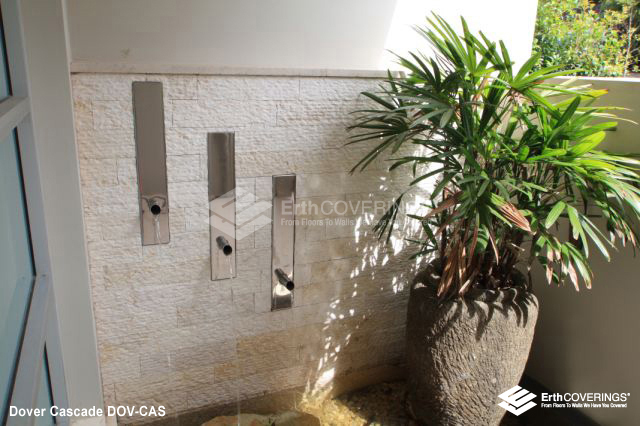 Clever, Versatile & Stunning are just some of the ways to describe the ErthCOVERINGS line of natural stone coverings which present countless design solutions for interior and exterior surface applications. ErthCOVERINGS believes that the beauty and value of premium quality, precision cut natural stone can never be replicated. We make absolutely no compromises when it comes to quality, service and innovative design for all of our natural stone wall and floor coverings. It is our goal to deliver the best quality natural stone products available today. At ErthCOVERINGS we are specialists in natural stone and we are passionate about what we do, it is no wonder we have earned the respect of the architectural and design community. The exciting ErthCOVERINGS product range is a collection of slate, limestone, quartzite, sandstone, marble, basalt, granite and pebbles that are all offered in a variety of cuts, styles and colours.

McCready Masonry & Chimney Restoration, family owned and operated since 1983, is a full range masonry and fireplace company. We offer everything and anything relating to chimneys, fireplaces, hearths and accessories.

 410.221.0599

 FAX 410.221.0824

 2601 Cambridge Beltway,
           Cambridge, MD