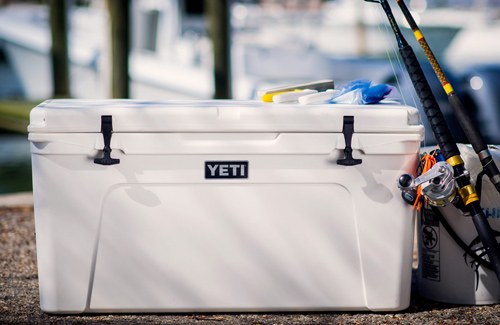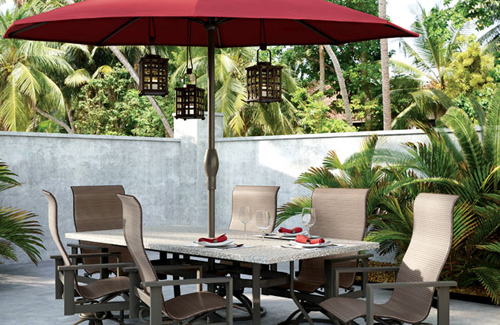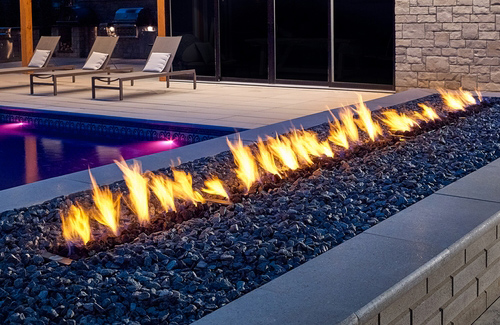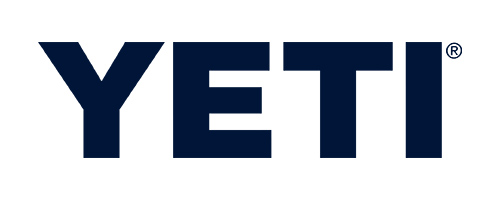 Built for close calls in far-flung places. Built for tall tales and epic adventures.
Built for finding comfort well outside comfort zones. Built for the wild.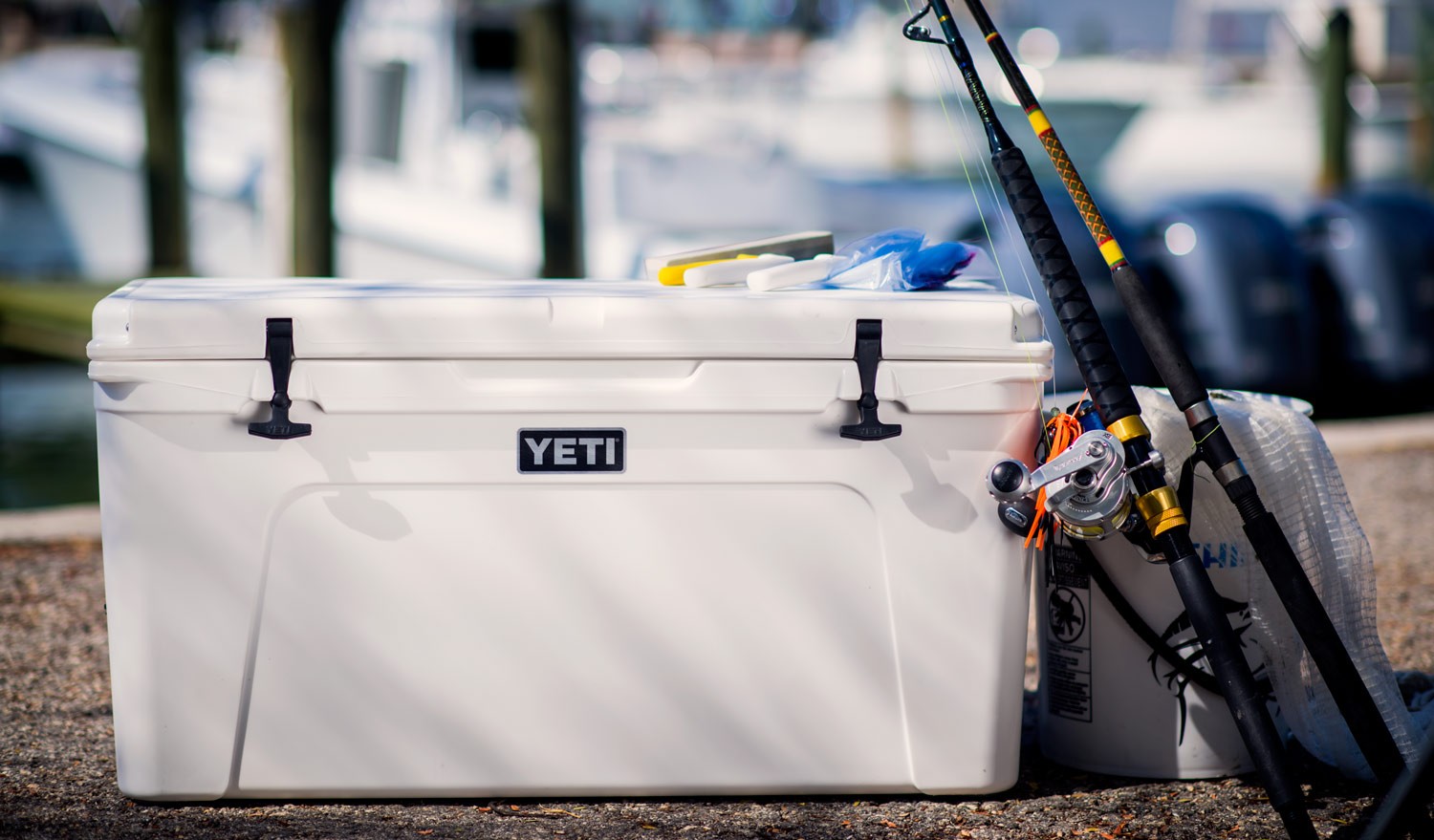 The YETI® Tundra® 110 was designed specifically with the rafting community in mind. It's sized to fit all major raft frames snugly, so your YETI doesn't end up overboard. And like all YETI coolers, the Tundra 110 is built to last trip after trip, with the same rotomolded polyethylene construction used to make whitewater kayaks. Up to 3 inches of PermaFrost™ Insulation and our ColdLock™ Gasket mean you won't have to constantly top it off with ice. Which is good, because you don't pass too many convenience stores on the river.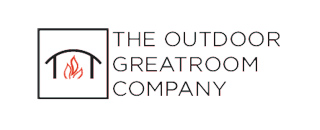 Looking to upgrade your living space? Look no further than The Outdoor GreatRoom Company™. Whether it's inside or outside you want to transform, we can help you get fired up! Choose from outdoor gas fire pit tables, outdoor gas fireplaces, pergolas, custom outdoor kitchen islands, outdoor furniture, and Gallery Collection Electric Fireplaces.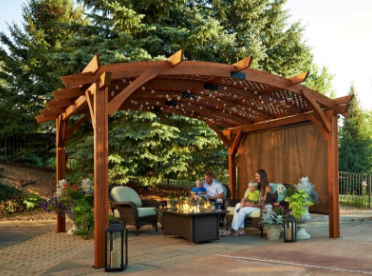 Now you can enjoy the beauty and elegance of a gorgeous arched pergola – right in your own back yard. Enjoy sitting out under a beautifully-crafted wooden structure, while it protects you from harsh sun and wind. Create an outdoor living room today. Choose 12×16 or 16×16 size. Optional lattice roof, wall kit, and post bases sold separately.
ALL YOUR OUTDOOR NEEDS
IN ONE STORE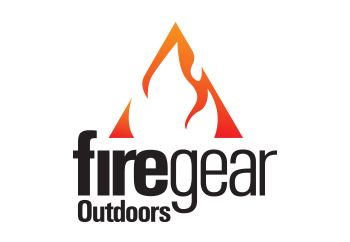 Skytech Products Group continues to operate with one purpose – to provide extraordinary customer service.  Our free technical support line is manned with live technicians during normal business hours.  In addition to the technical support line, help videos are now available at firegearoutdoors.com and skytechpg.com to assist customers on their own schedule.  Please know that we are committed to serving our customers before, during and after the sale.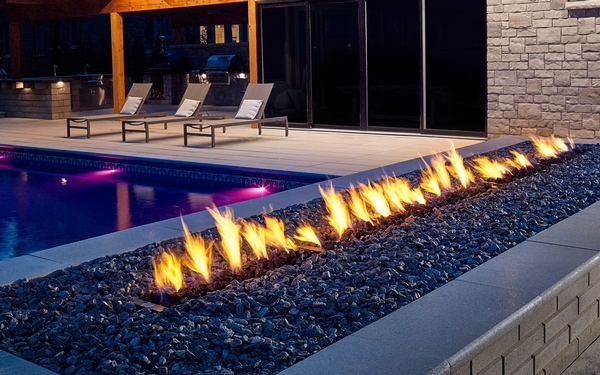 Homecrest combines a rich history of quality and classic design with today's demand for affordable luxury and versatile living. Homecrest's focus has broadened to encompass the increasing demands of sophisticated, style-driven consumers seeking to complement their homes' interior designs and create a seamless flow between indoors and out. Homecrest is poised to build its future on consumer and contract needs, innovative new products and global opportunities.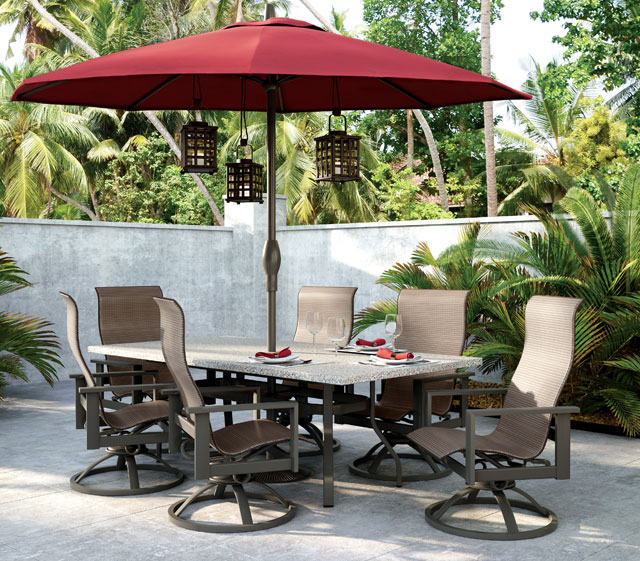 Uniquely transitional and highly functional, Homecrest is pleased to introduce the Elements Sling collection. Subtle curves and simple angles combine to create a collection that can be artfully classic or freshly modern, depending on your design sensibilities and your outdoor space. Available in low back, high back and balcony seating, Elements has the added versatility of complementing a wide range of deep seating styles with ease and grace.

McCready Masonry & Chimney Restoration, family owned and operated since 1983, is a full range masonry and fireplace company. We offer everything and anything relating to chimneys, fireplaces, hearths and accessories.

 410.221.0599

 FAX 410.221.0824

 2601 Cambridge Beltway,
           Cambridge, MD