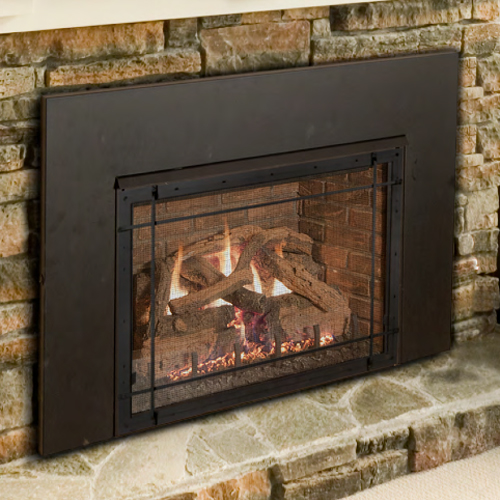 REAL FYRE 30″ DIRECT VENT GAS INSERT
Turn your fireplace into an efficient gas heater without losing the look of a real hearth. Nothing brings family and friends together like the beauty and warmth of a fire. The Real Fyre® gas insert combines dancing flames and glowing embers for the look of a wood fire with the convenience and efficiency of a modern gas heater.
Regular price: $3,975
Sale price: $2,900
Quantity: 1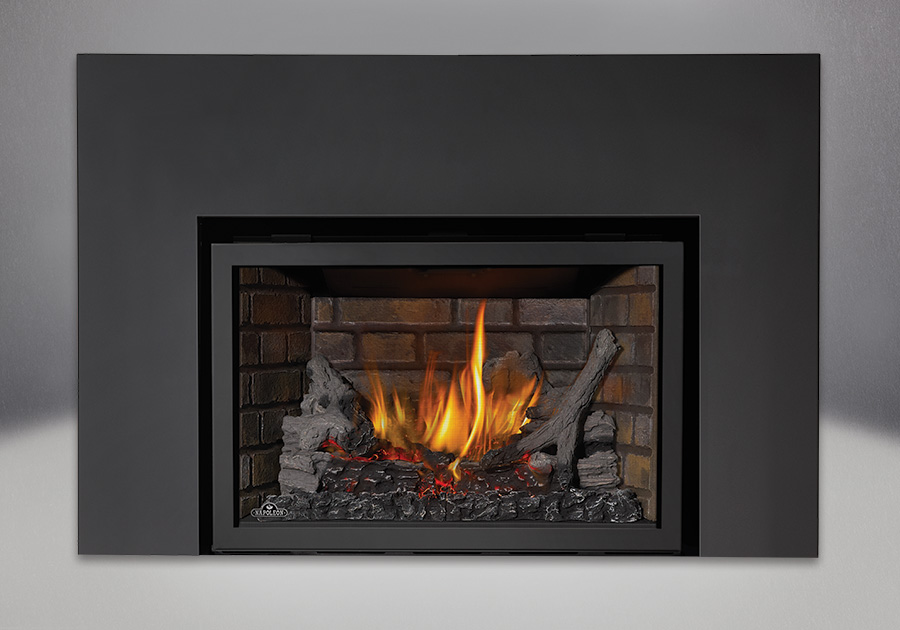 NAPOLEON XIR3 GAS INSERT W/ CAST IRON FLASHING
The Napoleon Infrared XIR3 Gas Fireplace Insert offer a modulating dual burner system that results in a firebox filled with a stunning triple flame pattern.  Napoleon's Infrared XIR3 is a deluxe, direct vent infrared gas insert which offers many standard features including a thermostatic remote and an exclusive NIGHT LIGHT that radiates a warm glow throughout the room, even when the fireplace is off. The perfect solution for replacing an inefficient masonry or prefabricated fireplace.
Regular Price: $4,094
Sale price: $3,094
Quantity: 1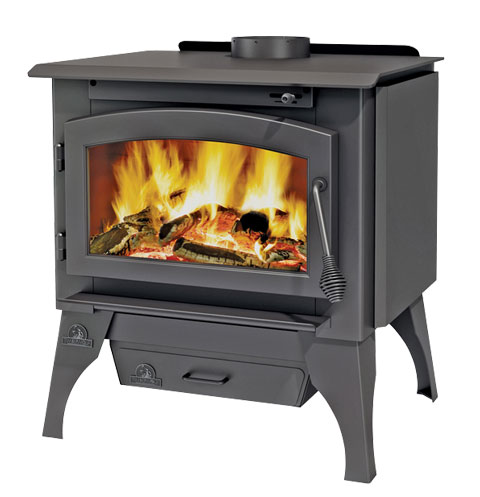 Timberwolf 2100 Small Wood Stove w/ Legs
The Timberwolf Economizer EPA 2100 Wood Stove provides an economical solution to rising costs of home heating. This clean burning, cost effective stove delivers the reliable heat you need. Outstanding efficiency, a solid cast iron arched door and an impressive viewing area make the Timberwolf EPA 2100 stove a perfect choice for your home or cottage.
Regular price: $1,089
Sale price: $900
Quantity: 2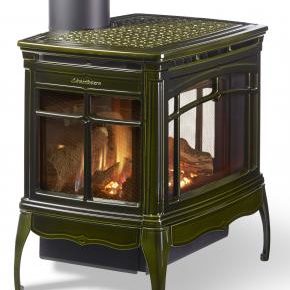 HEARTHSTONE WAITSFIELD GAS STOVE – BASIL ENAMEL
Heats up to: 1,800 sq.ft.     Steady State Efficiency: 77.4%     NG Burn Rate: 18,000 – 37,000     LP Burn Rate: 16,000 – 37,400     Venting: Top – 4 in. x 6 5/8 in. DV     Ignition System: Maxitrol GV60     Smart Remote Control: Yes     Pilot: Intermittent     Convection Blower: Included
Regular price: $4,099
Sale price: $3,099
Quantity: 1

McCready Masonry & Chimney Restoration, family owned and operated since 1983, is a full range masonry and fireplace company. We offer everything and anything relating to chimneys, fireplaces, hearths and accessories.

 410.221.0599

 FAX 410.221.0824

 sales@chimneysystems.com

 2601 Cambridge Beltway,
           Cambridge, MD